Privacy policy/Datenschutzerklärung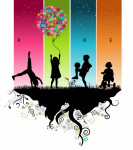 Recreation Redefined
Our website address is: https://recreationredefined.eu.
What personal data we collect and why we collect it
Any personal data you electronically submit to us on this website, such as your name, email address, home address or other personal information you provide via the transmission of a form or via any comments to the blog, are solely used for the specified purpose and get stored securely along with the respective submission times and IP-address. These data do not get passed on to third parties.
Therefore, we use personal data for the communication with only those users, who have explicitly requested being contacted, as well as for the execution of the services and products offered on this website. We do not pass your personal data to others without your approval, but we cannot exclude the possibility this data will be looked at in case of illegal conduct.
If you send us personal data via email – and thus not via this website – we cannot guarantee any safe transmission or protection of your data. We recommend you, to never send confidential data via email.
An anonymized string created from your email address (also called a hash) may be provided to the Gravatar service to see if you are using it. The Gravatar service privacy policy is available here: https://automattic.com/privacy/. After approval of your comment, your profile picture is visible to the public in the context of your comment.
Media
If you upload images to the website, you should avoid uploading images with embedded location data (EXIF GPS) included. Visitors to the website can download and extract any location data from images on the website.
We have embedded elements from social media services on our website, to display pictures, videos and texts. By visiting pages that present such elements, data is transferred from your browser to the respective social media service, where it is stored. We do not have access to this data.
The following links lead to the respective social media services' sites, where you can find a declaration on how they handle your data:
Contact forms
Cookies
If you leave a comment on our site you may opt-in to saving your name, email address and website in cookies. These are for your convenience so that you do not have to fill in your details again when you leave another comment. These cookies will last for one year.
If you visit our login page, we will set a temporary cookie to determine if your browser accepts cookies. This cookie contains no personal data and is discarded when you close your browser.
When you log in, we will also set up several cookies to save your login information and your screen display choices. Login cookies last for two days, and screen options cookies last for a year. If you select "Remember Me", your login will persist for two weeks. If you log out of your account, the login cookies will be removed.
If you edit or publish an article, an additional cookie will be saved in your browser. This cookie includes no personal data and simply indicates the post ID of the article you just edited. It expires after 1 day.
Embedded content from other websites
Articles on this site may include embedded content (e.g. videos, images, articles, etc.). Embedded content from other websites behaves in the exact same way as if the visitor has visited the other website.
These websites may collect data about you, use cookies, embed additional third-party tracking, and monitor your interaction with that embedded content, including tracking your interaction with the embedded content if you have an account and are logged in to that website.
What third parties we receive data from/Who we share your data with
Disclosure of Personal Information to Third Parties
We may share information that is not your individual Personal Information, such as aggregated user statistics, or de-identified information with third parties. We may share your Device Identifiers with third parties along with data related to you and your activities subject to the terms of this Privacy Policy. We do not share your Personal Information that we have collected directly from you on our Service with third parties for those third parties' direct marketing purposes. We do not as a rule allow third-party operators to collect Personal Information or Usage Information through persistent identifiers on our Services for any purposes other than the internal operations of our Services. Further, we do not use Personal Information collected through our Services for the purpose of targeted advertising. If we de-identify data about you, it is not treated as Personal Information by us, and we may share it with others freely. For this purpose, de-identified data generally refers to data from which we have removed personally identifiable information—i.e., data about individual students, teams members, teachers, or administrators that has been rendered anonymous by stripping out any information that would allow people to determine an individual's identity, including first and last names, home addresses, telephone numbers, government issued ID numbers, and other types of information that may reveal whether or not inadvertently an individual's identity. We do this in an effort to protect the privacy or identity of the individuals associated with the data. In addition, we may share the information we have collected about you, including Personal Information, as disclosed at the time you provide your information to us and as described below or otherwise in this Privacy Policy. We may disclose your information as follows:
(a) When You Request Information From or Provide Information to Third Parties. You may be presented with an option on our Service to receive certain information or marketing offers, or both, directly from third parties or to have us send certain information to third parties or give them access to it. If you choose to do so, your Personal Information and other information may be disclosed to such third parties and all information you disclose will be subject to the third-party privacy policies and practices of such third parties. In addition, third parties may store, collect or otherwise have access to your information when you interact with their Tracking Technologies, content, tools apps or ads on our Service or link to them from our Service. This may include using third-party tools such as Facebook, Twitter, Pinterest or other third-party posting or content sharing tools and by so interacting you consent to such third party practices. We are not responsible for the privacy policies and practices of such third parties and, therefore, you should review such third-party privacy policies and practices of such third parties prior to requesting information from or otherwise interacting with them.
(b) Third Parties Providing Services on Our Behalf. We may use third-party vendors to perform certain services on behalf of sportsYou or the Service, such as hosting the Service, designing and/or operating the Service's features, processing purchase orders, tracking the Service's activities and analytics, and enabling us to send you special offers or perform other administrative services. We may provide these vendors with access to user information, including Device Identifiers and Personal Information, to carry out the services they are performing for you or for us. Third-party analytics and other service providers may set and access their own Tracking Technologies on your Device and they may otherwise collect or have access to information about you, potentially including Personal Information, about you. We are not responsible for those third party technologies or activities arising out of them. However, some may offer you certain choices regarding their practices, and information we have been informed of regarding such choices is available at the end of this Privacy Policy. We are not responsible for the effectiveness of or compliance with any third parties' opt-out options.
(c) To Protect the Rights of sportYou and Others. To the fullest extent permitted by applicable law, we may also disclose your information if we believe in good faith that doing so is necessary or appropriate to: (i) protect or defend the rights, safety or property of sportsYou, our owners, managers, officers or third parties (including through the enforcement of this Policy, our Terms of Use, and other applicable agreements and policies); or (ii) comply with legal and regulatory obligations (e.g., pursuant to law enforcement inquiries, subpoenas, discovery demands or league, school, court or administrative agency orders). To the fullest extent permitted by applicable law, we have complete discretion in electing to make or not make such disclosures, and to contest or not contest requests for such disclosures, all without notice to you.
(d) Affiliates and Business Transfer. We may share your information, including your Device Identifiers and Personal Information, Demographic Information and Usage Information with our parent, subsidiaries and affiliates ("Affiliates"). We also reserve the right to disclose and transfer all such information: (i) to a subsequent owner, co-owner or operator of the Service or applicable database; or (ii) in connection with a merger, consolidation, restructuring, the sale of substantially all of our interests and/or assets or other corporate change, including, during the course of any due diligence process provided that any such successor will be subject to applicable laws with respect to previously acquired Personal Information.
(e) Co-Branded Areas. Certain areas of the Service may be provided to you in association with third parties ("Co-Branded Areas") such as sponsors, teams, schools, leagues, charities and political organizations and may require you to disclose Personal Information to them. Such Co-Branded Areas will identify the third party and indicate if they have a privacy policy that applies to their collection and use of your information. Only if you elect to register for products or services, communicate with such third parties or download their content or applications, at Co-Branded Areas, you may be providing your information to both us and to the third party. Further, if you sign-in to a Co-Branded Area with a username and password obtained on the Service, your Personal Information may be disclosed to the identified third parties for that Co-Branded Area.
We are not responsible for such third party's data collection or practices and you should look to such third parties' privacy policies for more information before you sign up for any third party Co-Branded Area services or products
e.g. ASKO, Ministry of Sport.
How long we retain your data
If you leave a comment, the comment and its metadata are retained indefinitely. This is so we can recognize and approve any follow-up comments automatically instead of holding them in a moderation queue.
For users that register on our website (if any), we also store the personal information they provide in their user profile. All users can see, edit, or delete their personal information at any time (except they cannot change their username). Website administrators can also see and edit that information.
What rights you have over your data
If you have an account on this site, or have left comments, you can request to receive an exported file of the personal data we hold about you, including any data you have provided to us. You can also request that we erase any personal data we hold about you. This does not include any data we are obliged to keep for administrative, legal, or security purposes.
You are granted the following rights in accordance with the provisions of the GDPR (General Data Protection Regulation) and the Austrian Data Protection Act (DSG):
right to rectification (article 16 GDPR)
right to erasure ("right to be forgotten") (article 17 GDPR)
right to restrict processing (article 18 GDPR)
righ to notification – notification obligation regarding rectification or erasure of personal data or restriction of processing (article 19 GDPR)
right to data portability (article 20 GDPR)
Right to object (article 21 GDPR)
right not to be subject to a decision based solely on automated processing – including profiling – (article 22 GDPR)
Where we send your data
No where.
Your contact information
Additional information
How we protect your data
We have written this privacy policy (version 01.01.1970-121662371) to provide you with information in accordance with the requirements of the General Data Protection Regulation (EU) 2016/679 as well as to explain what information we collect, how we use data and what choices you have as a visitor to this website. Privacy policies usually sound very technical. However, this version should describe the most important things as simply and clearly as possible. Moreover, technical terms are explained in a reader-friendly manner whenever possible. We would also like to convey that we only collect and use information via this website if there is a corresponding legal basis for it. This is certainly not possible if you give very brief technical explanations, as are often standard on the Internet when it comes to data protection. We hope you find the following explanations interesting and informative. Maybe you will also find some information that you did not know yet.
Should you still have questions, we kindly ask you to follow the existing links to see further information on third-party websites, or to simply write us an email. You can find our contact information in our website's imprint
What data breach procedures we have in place
We take commercially reasonable steps to protect the Personal Information from loss, misuse, and unauthorized access, disclosure, alteration, or destruction. Please understand, however, that no security system is impenetrable. We cannot guarantee the security of our databases, nor can we guarantee that the information you supply will not be intercepted while being transmitted to and from us over the Internet. In particular, e-mail sent to or from us may not be secure, and you should therefore take special care in deciding what information you send to us via e-mail.
What automated decision making and/or profiling we do with user data
Industry regulatory disclosure requirements
General Data Protection Regulation (GDPR)
The General

Data Protection Regulation

(GDPR) is the toughest

privacy

and

security

law in the world. Though it was drafted and passed by the

European

Union (EU), it imposes obligations onto organizations anywhere, so long as they target or collect

data

related to people in the

EU.
Scope, penalties, and key definitions
First, if you process the personal data of EU citizens or residents, or you offer goods or services to such people, then the GDPR applies to you even if you're not in the EU. We talk more about this in another article.
Second, the fines for violating the GDPR are very high. There are two tiers of penalties, which max out at €20 million or 4% of global revenue (whichever is higher), plus data subjects have the right to seek compensation for damages. We also talk more about GDPR fines.
The GDPR defines an array of legal terms at length. Below are some of the most important ones that we refer to in this article:
Personal data — Personal data is any information that relates to an individual who can be directly or indirectly identified. Names and email addresses are obviously personal data. Location information, ethnicity, gender, biometric data, religious beliefs, web cookies, and political opinions can also be personal data. Pseudonymous data can also fall under the definition if it's relatively easy to ID someone from it.
Data processing — Any action performed on data, whether automated or manual. The examples cited in the text include collecting, recording, organizing, structuring, storing, using, erasing… so basically anything.
Data subject — The person whose data is processed. These are your customers or site visitors.
Data controller — The person who decides why and how personal data will be processed. If you're an owner or employee in your organization who handles data, this is you.
Data processor — A third party that processes personal data on behalf of a data controller. The GDPR has special rules for these individuals and organizations. They could include cloud servers like Tresorit or email service providers like ProtonMail.
What the GDPR says about…
For the rest of this article, we will briefly explain all the key regulatory points of the GDPR.
Data protection principles
If you process data, you have to do so according to seven protection and accountability principles outlined in Article 5.1-2:
Lawfulness, fairness and transparency

— Processing must be lawful, fair, and transparent to the data subject.
Purpose limitation

— You must process data for the legitimate purposes specified explicitly to the data subject when you collected it.
Data minimization

— You should collect and process only as much data as absolutely necessary for the purposes specified.
Accuracy

— You must keep personal data accurate and up to date.
Storage limitation

— You may only store personally identifying data for as long as necessary for the specified purpose.
Integrity and confidentiality

— Processing must be done in such a way as to ensure appropriate security, integrity, and confidentiality (e.g. by using encryption).
Accountability

— The data controller is responsible for being able to demonstrate GDPR compliance with all of these principles.
Accountability
The GDPR says data controllers have to be able to demonstrate they are GDPR compliant. And this isn't something you can do after the fact: If you think you are compliant with the GDPR but can't show how, then you're not GDPR compliant. Among the ways you can do this:
Designate data protection responsibilities to your team.
Maintain detailed documentation of the data you're collecting, how it's used, where it's stored, which employee is responsible for it, etc.
Train your staff and implement technical and organizational security measures.
Have Data Processing Agreement contracts in place with third parties you contract to process data for you.
Appoint a Data Protection Officer (though not all organizations need one — more on that in

this article).
Data security
You're required to handle data securely by implementing "appropriate technical and organizational measures."
Technical measures mean anything from requiring your employees to use two-factor authentication on accounts where personal data are stored to contracting with cloud providers that use end-to-end encryption.
Organizational measures are things like staff trainings, adding a data privacy policy to your employee handbook, or limiting access to personal data to only those employees in your organization who need it.
If you have a data breach, you have 72 hours to tell the data subjects or face penalties. (This notification requirement may be waived if you use technological safeguards, such as encryption, to render data useless to an attacker.)
Data protection by design and by default
From now on, everything you do in your organization must, "by design and by default," consider data protection. Practically speaking, this means you must consider the data protection principles in the design of any new product or activity. The GDPR covers this principle in Article 25.
Suppose, for example, you're launching a new app for your company. You have to think about what personal data the app could possibly collect from users, then consider ways to minimize the amount of data and how you will secure it with the latest technology.
When you're allowed to process data
Article 6 lists the instances in which it's legal to process person data. Don't even think about touching somebody's personal data — don't collect it, don't store it, don't sell it to advertisers — unless you can justify it with one of the following:
The data subject gave you specific,

unambiguous consent

to process the data. (e.g. They've opted in to your marketing email list.)
Processing is necessary to execute or to prepare

to enter into a contract

to which the data subject is a party. (e.g. You need to do a background check before leasing property to a prospective tenant.)
You need to process it

to comply with a legal obligation

of yours. (e.g. You receive an order from the court in your jurisdiction.)
You need to process the data

to save somebody's life. (e.g. Well, you'll probably know when this one applies.)
Processing is necessary

to perform a task in the public interest

or to carry out some official function. (e.g. You're a private garbage collection company.)
You have a

legitimate interest

to process someone's personal data. This is the most flexible lawful basis, though the "fundamental rights and freedoms of the data subject" always override your interests, especially if it's a child's data. (It's difficult to give an example here because there are a variety of factors you'll need to consider for your case. The UK Information Commissioner's Office provides helpful guidance

here.)
Once you've determined the lawful basis for your data processing, you need to document this basis and notify the data subject (transparency!). And if you decide later to change your justification, you need to have a good reason, document this reason, and notify the data subject.
Consent
There are strict new rules about what constitutes consent from a data subject to process their information.
Consent must be "freely given, specific, informed and unambiguous."
Requests for consent must be "clearly distinguishable from the other matters" and presented in "clear and plain language."
Data subjects can withdraw previously given consent whenever they want, and you have to honor their decision. You can't simply change the legal basis of the processing to one of the other justifications.
Children under 13 can only give consent with permission from their parent.
You need to keep documentary evidence of consent.
Data Protection Officers
Contrary to popular belief, not every data controller or processor needs to appoint a Data Protection Officer (DPO). There are three conditions under which you are required to appoint a DPO:
You are a public authority other than a court acting in a judicial capacity.
Your core activities require you to monitor people systematically and regularly on a large scale. (e.g. You're Google.)
Your core activities are large-scale processing of special categories of data listed under

Article 9

of the GDPR or data relating to criminal convictions and offenses mentioned in

Article 10. (e.g. You're a medical office.)
You could also choose to designate a DPO even if you aren't required to. There are benefits to having someone in this role. Their basic tasks involve understanding the GDPR and how it applies to the organization, advising people in the organization about their responsibilities, conducting data protection trainings, conducting audits and monitoring GDPR compliance, and serving as a liaison with regulators.
We go in depth about the DPO role in another article.
People's privacy rights
You are a data controller and/or a data processor. But as a person who uses the Internet, you're also a data subject. The GDPR recognizes a litany of new privacy rights for data subjects, which aim to give individuals more control over the data they loan to organizations. As an organization, it's important to understand these rights to ensure you are GDPR compliant.
Below is a rundown of data subjects' privacy rights:
The right to be informed
The right of access
The right to rectification
The right to erasure
The right to restrict processing
The right to data portability
The right to object
Rights in relation to automated decision making and profiling.
Conclusion
We've just covered all the major points of the GDPR in a little over 2,000 words. The regulation itself (not including the accompanying directives) is 88 pages. If you're affected by the GDPR, we strongly recommend that someone in your organization reads it and that you consult an attorney to ensure you are GDPR compliant.
Vielen Dank für Ihr Interesse an unserer Homepage und unseren Dienstleistungen.
Uns, der
RERE…RECREATION REDEFINED SPORTD FOR KIDS AND TEENAGERS
Datenschutz
Wir haben diese Datenschutzerklärung (Fassung 01.01.1970-121662371) verfasst, um Ihnen gemäß der Vorgaben der Datenschutz-Grundverordnung (EU) 2016/679 zu erklären, welche Informationen wir sammeln, wie wir Daten verwenden und welche Entscheidungsmöglichkeiten Sie als Besucher dieser Webseite haben.
Datenschutzerklärungen klingen für gewöhnlich sehr technisch. Diese Version soll Ihnen hingegen die wichtigsten Dinge so einfach und klar wie möglich beschreiben. Soweit es möglich ist, werden technische Begriffe leserfreundlich erklärt. Außerdem möchten wir vermitteln, dass wir mit dieser Website nur dann Informationen sammeln und verwenden, wenn eine entsprechende gesetzliche Grundlage gegeben ist. Das ist sicher nicht möglich, wenn man möglichst knappe, technische Erklärungen abgibt, so wie sie im Internet oft Standard sind, wenn es um Datenschutz geht. Ich hoffe Sie finden die folgenden Erläuterungen interessant und informativ und vielleicht ist die eine oder andere Information dabei, die Sie noch nicht kannten.
Wenn trotzdem Fragen bleiben, möchten wir Sie bitten den vorhandenen Links zu folgen und sich weitere Informationen auf Drittseiten anzusehen, oder uns einfach eine E-Mail zu schreiben. Unsere Kontaktdaten finden Sie im Impressum.
Automatische Datenspeicherung
Wenn Sie heutzutage Websites besuchen, werden gewisse Informationen automatisch erstellt und gespeichert, so auch auf dieser Website. Diese gesammelten Daten sollten möglichst sparsam und nur mit Begründung gesammelt werden werden. Mit Website meinen wir übrigens die Gesamtheit aller Webseiten auf Ihrer Domain, d.h. alles von der Startseite (Homepage) bis hin zur aller letzten Unterseite (wie dieser hier). Mit Domain meinen wir zum Beispiel beispiel.de oder musterbeispiel.com.
In der Regel werden diese Dateien zwei Wochen gespeichert und danach automatisch gelöscht. Wir geben diese Daten nicht weiter, können jedoch nicht ausschließen, dass diese Daten beim Vorliegen von rechtswidrigem Verhalten von Behörden eingesehen werden.
Kurz gesagt: Ihr Besuch wird durch unseren Provider (Firma, die unsere Website auf speziellen Computern (Servern) laufen lässt), protokolliert, aber wir geben Ihre Daten nicht weiter!
Cookies
Unsere Webseite verwendet HTTP-Cookies, um nutzerspezifische Daten zu speichern.
Im Folgenden erklären wir, was Cookies sind und warum Sie genutzt werden, damit Sie die folgende Datenschutzerklärung besser verstehen.
von unserer Webseite auf Ihrem Computer gespeichert werden. Diese Cookie-Dateien werden automatisch im Cookie-Ordner, quasi dem "Hirn" Ihres Browsers, untergebracht. Ein Cookie besteht aus einem Namen und einem Wert. Bei der Definition eines Cookies müssen zusätzlich ein oder mehrere Attribute angegeben werden.
Cookies speichern gewisse Nutzerdaten von Ihnen, wie beispielsweise Sprache oder persönliche Seiteneinstellungen. Wenn Sie unsere Seite wieder aufrufen, übermittelt Ihr Browser die "userbezogenen" Informationen an unsere Seite zurück. Dank der Cookies weiß unsere Webseite, wer Sie sind und bietet Ihnen die Einstellung, die Sie gewohnt sind. In einigen Browsern hat jedes Cookie eine eigene Datei, in anderen wie beispielsweise Firefox sind alle Cookies in einer einzigen Datei gespeichert.
Speicherung persönlicher Daten
Persönliche Daten, die Sie uns auf dieser Website elektronisch übermitteln, wie zum Beispiel Name, E-Mail-Adresse, Adresse oder andere persönlichen Angaben im Rahmen der Übermittlung eines Formulars oder Kommentaren im Blog, werden von uns gemeinsam mit dem Zeitpunkt und der IP-Adresse nur zum jeweils angegebenen Zweck verwendet, sicher verwahrt und nicht an Dritte weitergegeben.
Wir nutzen Ihre persönlichen Daten somit nur für die Kommunikation mit jenen Besuchern, die Kontakt ausdrücklich wünschen und für die Abwicklung der auf dieser Webseite angebotenen Dienstleistungen und Produkte. Wir geben Ihre persönlichen Daten ohne Zustimmung nicht weiter, können jedoch nicht ausschließen, dass diese Daten beim Vorliegen von rechtswidrigem Verhalten eingesehen werden.
Wenn Sie uns persönliche Daten per E-Mail schicken – somit abseits dieser Webseite – können wir keine sichere Übertragung und den Schutz Ihrer Daten garantieren. Wir empfehlen Ihnen, vertrauliche Daten niemals unverschlüsselt per E-Mail zu übermitteln.
Rechte laut Datenschutzgrundverordnung
Ihnen stehen laut den Bestimmungen der DSGVO und des österreichischen Datenschutzgesetzes (DSG) grundsätzlich die folgende Rechte zu:
Recht auf Berichtigung (Artikel 16 DSGVO)

Recht auf Löschung ("Recht auf Vergessenwerden") (Artikel 17 DSGVO)

Recht auf Einschränkung der Verarbeitung (Artikel 18 DSGVO)

Recht auf Benachrichtigung – Mitteilungspflicht im Zusammenhang mit der Berichtigung oder Löschung personenbezogener Daten oder der Einschränkung der Verarbeitung (Artikel 19 DSGVO)

Recht auf Datenübertragbarkeit (Artikel 20 DSGVO)

Widerspruchsrecht (Artikel 21 DSGVO)

Recht, nicht einer ausschließlich auf einer automatisierten Verarbeitung — einschließlich Profiling — beruhenden Entscheidung unterworfen zu werden (Artikel 22 DSGVO)
Löschung von Daten
Die von uns verarbeiteten Daten werden nach Maßgabe der Art. 17 und 18 DSGVO gelöscht oder in ihrer Verarbeitung eingeschränkt. Sofern nicht im Rahmen dieser Datenschutzerklärung ausdrücklich angegeben, werden die bei uns gespeicherten Daten gelöscht, sobald sie für ihre Zweckbestimmung nicht mehr erforderlich sind und der Löschung keine gesetzlichen Aufbewahrungspflichten entgegenstehen. Sofern die Daten nicht gelöscht werden, weil sie für andere und gesetzlich zulässige Zwecke erforderlich sind, wird deren Verarbeitung eingeschränkt. D.h. die Daten werden gesperrt und nicht für andere Zwecke verarbeitet. Das gilt z.B. für Daten, die aus handels- oder steuerrechtlichen Gründen aufbewahrt werden müssen.
Nach gesetzlichen Vorgaben in Deutschland, erfolgt die Aufbewahrung insbesondere für 10 Jahre gemäß §§ 147 Abs. 1 AO, 257 Abs. 1 Nr. 1 und 4, Abs. 4 HGB (Bücher, Aufzeichnungen, Lageberichte, Buchungsbelege, Handelsbücher, für Besteuerung relevanter Unterlagen, etc.) und 6 Jahre gemäß § 257 Abs. 1 Nr. 2 und 3, Abs. 4 HGB (Handelsbriefe).
Nach gesetzlichen Vorgaben in Österreich erfolgt die Aufbewahrung insbesondere für 7 J gemäß § 132 Abs. 1 BAO (Buchhaltungsunterlagen, Belege/Rechnungen, Konten, Belege, Geschäftspapiere, Aufstellung der Einnahmen und Ausgaben, etc.), für 22 Jahre im Zusammenhang mit Grundstücken und für 10 Jahre bei Unterlagen im Zusammenhang mit elektronisch erbrachten Leistungen, Telekommunikations-, Rundfunk- und Fernsehleistungen, die an Nichtunternehmer in EU-Mitgliedstaaten erbracht werden und für die der Mini-One-Stop-Shop (MOSS) in Anspruch genommen wird.
TLS-Verschlüsselung mit https
TLS, Verschlüsselung und https klingen sehr technisch und sind es auch. Wir verwenden HTTPS (das Hypertext Transfer Protocol Secure steht für "sicheres Hypertext-Übertragungsprotokoll") um Daten abhörsicher im Internet zu übertragen.
Das bedeutet, dass die komplette Übertragung aller Daten von Ihrem Browser zu unserem Webserver abgesichert ist – niemand kann "mithören".
Damit haben wir eine zusätzliche Sicherheitsschicht eingeführt und erfüllen Datenschutz durch Technikgestaltung Artikel 25 Absatz 1 DSGVO). Durch den Einsatz von TLS (Transport Layer Security), einem Verschlüsselungsprotokoll zur sicheren Datenübertragung im Internet können wir den Schutz vertraulicher Daten sicherstellen.
Google Maps Datenschutzerklärung
Wir benützen auf unserer Website Google Maps der Firma Google Inc. Für den europäischen Raum ist das Unternehmen Google Ireland Limited (Gordon House, Barrow Street Dublin 4, Irland) für alle Google-Dienste verantwortlich. Mit Google Maps können wir Ihnen Standorte besser zeigen und damit unser Service an Ihre Bedürfnisse anpassen. Durch die Verwendung von Google Maps werden Daten an Google übertragen und auf den Google-Servern gespeichert. Hier wollen wir nun genauer darauf eingehen, was Google Maps ist, warum wir diesen Google-Dienst in Anspruch nehmen, welche Daten gespeichert werden und wie Sie dies unterbinden können.
Eingebettete Social Media Elemente Datenschutzerklärung
Wir binden auf unserer Webseite Elemente von Social Media Diensten ein um Bilder, Videos und Texte anzuzeigen.
Durch den Besuch von Seiten die diese Elemente darstellen, werden Daten von Ihrem Browser zum jeweiligen Social Media Dienst übertragen und dort gespeichert. Wir haben keinen Zugriff auf diese Daten.
Die folgenden Links führen Sie zu den Seiten der jeweiligen Social Media Dienste wo erklärt wird, wie diese mit Ihren Daten umgehen:
Google reCAPTCHA Datenschutzerklärung
Unser oberstes Ziel ist es, unsere Webseite für Sie und für uns bestmöglich zu sichern und zu schützen. Um das zu gewährleisten, verwenden wir Google reCAPTCHA der Firma Google Inc. Für den europäischen Raum ist das Unternehmen Google Ireland Limited (Gordon House, Barrow Street Dublin 4, Irland) für alle Google-Dienste verantwortlich. Mit reCAPTCHA können wir feststellen, ob Sie auch wirklich ein Mensch aus Fleisch und Blut sind und kein Roboter oder eine andere Spam-Software.